Popular Links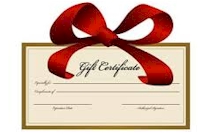 Gift Certificates
Studio West gift certificates make the perfect gift or the perfect "thank you".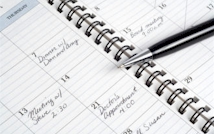 Schedule An Appointment
Call today or schedule your appointment online. We will contact you to confirm all appointments.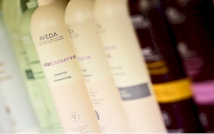 Order Aveda Product
Aveda product is always available in store and now also online!
Facials & Skin Care by Studio West

Facials can make you look good and feel good! At Studio West, we combine state-of-the-art technology with exclusive Aveda skin care products and treatments to nurture your skin and improve your appearance.
We'll start your facial by thoroughly discussing your needs, including any sensitivities, skin impurities, or premature aging concerns. From there, you can relax and let us work our magic!
Each customized facial at Studio West Aveda includes:
Deep cleansing
Exfoliation
Soothing hydration
Use of high-quality Aveda products that are made from plant essences and pure flowers.
Elemental Nature Facial Full Session   $80
Try One of Our Studio West Specialty Facials Below:   Additional $20
Our highly trained estheticians will design and customize a facial experience just for your individual skin needs.
Your experience would include one or combination of the following facial techniques.
Botanical Skin Resurfacing:
This enhancement is an alternative to Microdermabrasion and is designed to give you comparable results with less irritation. A hands on approach that results in skin proven to have smoother texture, fewer fine lines and wrinkles and significantly more radiance.
Enbrightenment : For Hyperpigmention
A unique treatment inspired by traditional Asian techniques to assist with deep relaxation and aid in the penetration of highly effective products that minimize pigmentation.
Green Science Skin Renewing: For Fine Lines and Wrinkles
Reduces the appearance of lines and wrinkles. Incorporates skin-rejuvenating massage with professional-only Green Science™ Masque-Age.
Outer Peace: For Acne
This facial treatment will help to clear your skin without over-drying and irritating effects. With a special focus on skin exfoliation and redness reduction, your skin's appearance will improve, helping to correct as well as prevent future blemishes.
Perfecting Plant Peel:
This enhancement is Aveda's answer to a 30% glycolic peel without the redness or down time. Reduces the appearance of lines and wrinkles.
Soothing Eye Treatment:   $10
Masculine Maintenance   $75